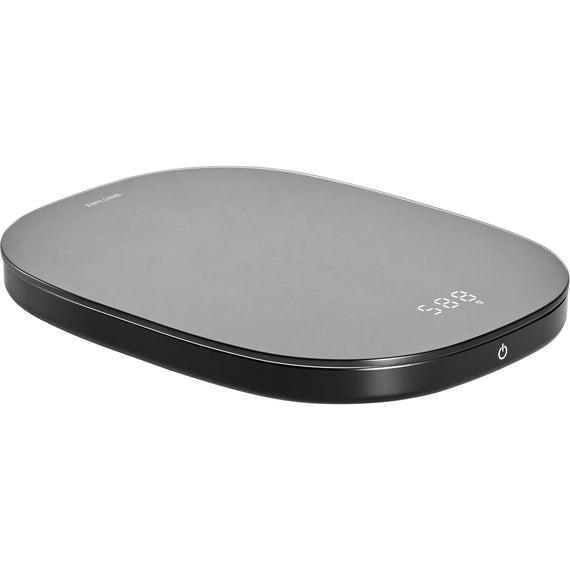 CAN HANDLE HEAVY WEIGHT: weighs up to 22lb/10kg
PERFCT FOR BAKING: This digital food scale is accurate to .1oz./1g
EASY TO READ: Large weighing surface means LCD display remains visible even when weighing large quantities and containers.
ACCURATE MEASUREMENTS: Handy tare function allows you to factor in container weight.
CLEAN PROFILE: Display hidden when powered off.
MULTIPLE WAYS TO MEASURE: Toggle between ounces and grams
NO MESSY CORDS: Built-in battery with accompanying USB cable for recharging
EASY CLEAN UP: Easy-to-clean, hygienic, seamless glass surface so you can weigh directly on the small digital scale.
SLEEK DESIGN: This digital food scale model comes in black.