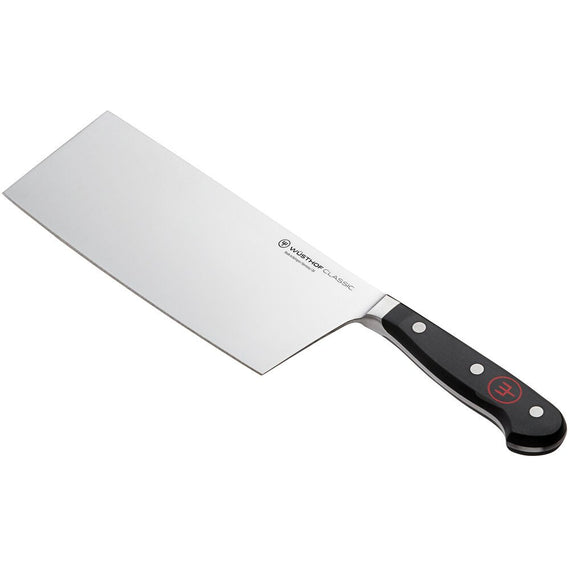 Wusthof Classic Chinese Cleaver
Give your kitchen an extra edge with this Wusthof 1040131818 Classic 7" forged Chinese cleaver with POM handle. This Chinese cleaver is great for vegetable prep, including chopping herbs, carrots, onions, and cabbage. Wusthof's best-selling line for generations, the Classic collection features a wide range of premium, forged cutlery with POM handles to meet a kitchen's every need.
All Wusthof Classic cutlery is forged in a 40-step process that begins with a single blank of high carbon stainless steel. Each piece of Classic cutlery features a full tang that is triple-riveted to the handle, offering the user precision-level control. They also feature a full bolster and finger guard for optimal, comfortable use.
Each piece features a durable polyoxymethylene (POM) handle that has a tighter molecular structure than many handle material options, which allows it to resist fading and discoloration. Wusthof's Precision Edge Technology (PEtec) yields a blade that is 20% sharper with twice the edge retention, which helps keep your cutlery sharp and minimizes downtime spent honing and sharpening edges. Blades in the Classic collection have all been tempered to 58 degrees on the Rockwell scale