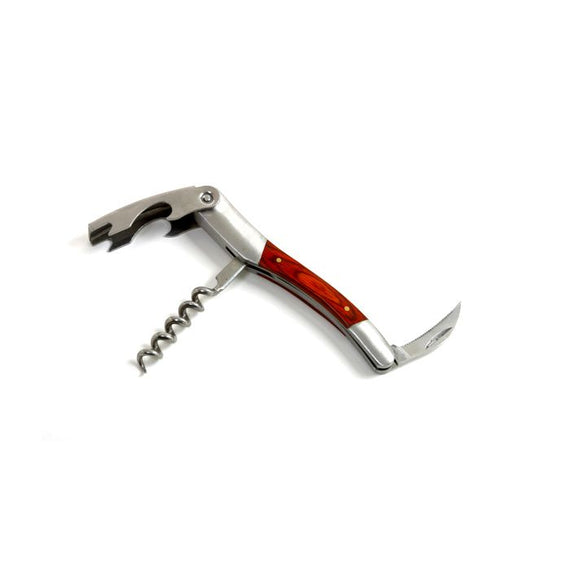 Wooden Waiter's Corkscrew
This handsome, hand polished, with natural wood inlay, waiter's corkscrew is a compact, all-in-one tool for home entertaining that fits easily into a pocket.
Sturdy enough to pop wine corks and de-cap bottles.
Includes a folding foil cutting blade for prepping the bottle before opening.
Hand washing recommended.
Measures: 4.25" x 1.25" x .5" / 11cm x 3cm x 1.25cm