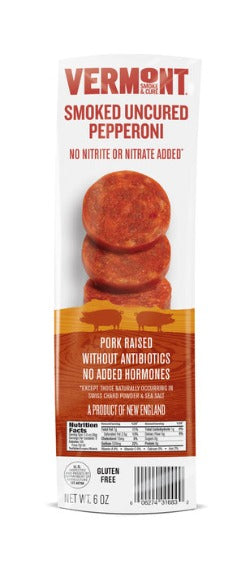 Vermont Smoked Uncured Pepperoni
This pepperoni is a smoky, spicy twist on a classic pantry staple. The result is delicious uncured pepperoni that is as versatile as it is flavorful. Perfect for slicing to top your pizza, adding to spaghetti sauce, or your next charcuterie plate.
From vegetarian-fed pork raised without antibiotics or added hormones. Made without sodium nitrate or preservatives. Gluten-free, nut-free and dairy-free.