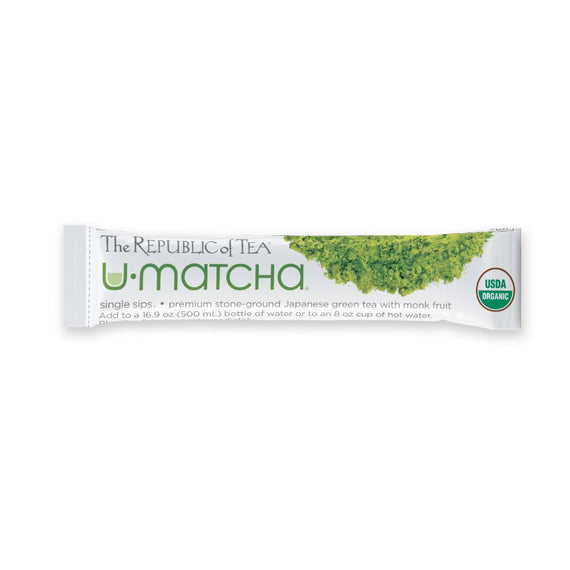 U.Matcha Sips - Single Packet
As featured in U.S. News & World Report's "5 High-End Food Trends That Are Actually Worth Following." This unique innovation allows Citizens to make premium organic matcha tea easily and conveniently, whether at home or on the go. Featuring a touch of monk fruit and the prebiotic agave inulin, each Single Sip makes a slightly sweetened cup of matcha with just 15 calories.
Add a Single Sip packet directly to a bottle of water for a chilled matcha simply pour, shake and sip! If you prefer a freshly made cup of matcha wherever you are, add a packet to hot water then give it a stir; no need for fancy whisks or frothers.
Ingredients:
Organic matcha, organic agave inulin and organic monk fruit.