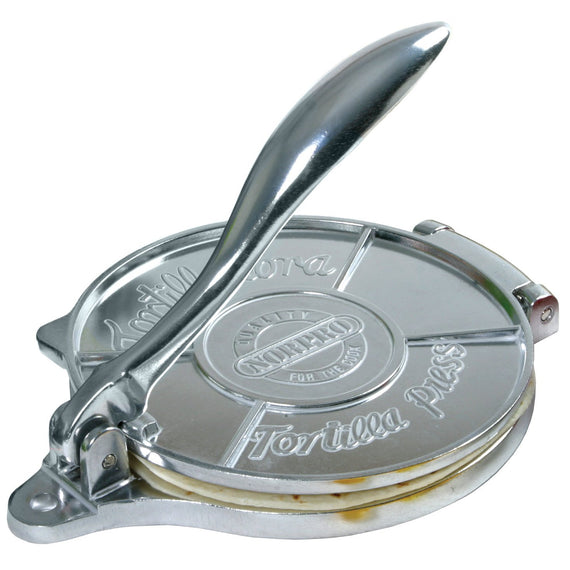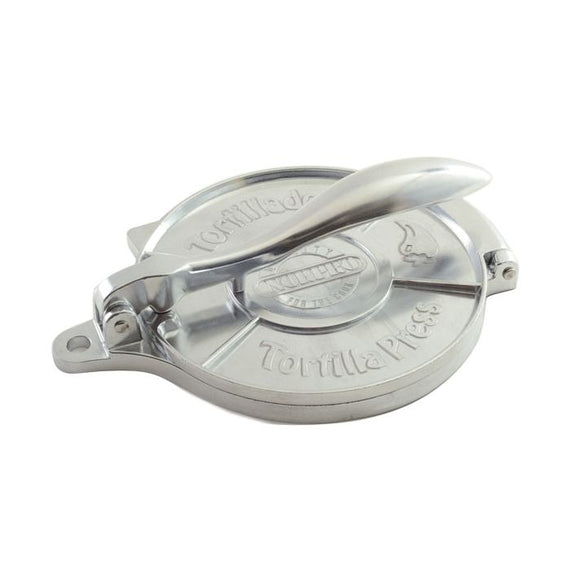 There is nothing like the taste of homemade corn tortillas! They taste much better and fresher than store bought tortillas. With the Norpro Cast Aluminum tortilla press, you can make homemade tortillas in no time.

This traditional press is sturdy, durable and has excellent leverage. Great for large quantities!

Simply insert a ball of masa and with one press, a fresh tortilla! Easy to use, easy to clean, compact for easy storage.

Recipe included!

To clean, wipe with damp or dry cloth.

Hint: Use two pieces of wax paper, parchment paper or saran wrap to line each side before placing the ball of dough in the press. This will keep your tortillas from sticking to the press.
*Not intended for flour tortillas.