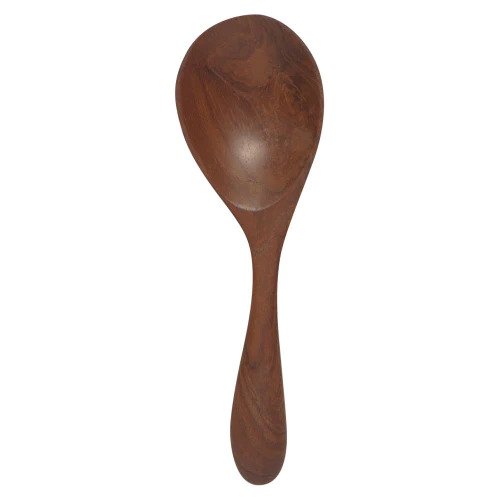 Bring the rich warm tones of elegant teak to your table and kitchen with the graceful Mini Spoon from Danica Heirloom. High natural oil content gives teak renowned resistance to moisture and heat, and the beautiful woods strength and durability is perfectly suited for the kitchen environment.
Each reclaimed teak product from Danica Heirloom is handcrafted in Indonesia utilizing the stumps and roots of teak trees that have been harvested for lumber. Subtle variations in grain, color, and shape make each utensil unique and, with basic care, resilient enough for years of service.
Hand wash, do not soak in water. An occasional wipe-down with a food-safe oil such as coconut oil will help preserve the teaks rich colors and keep the wood from becoming dry and brittle.