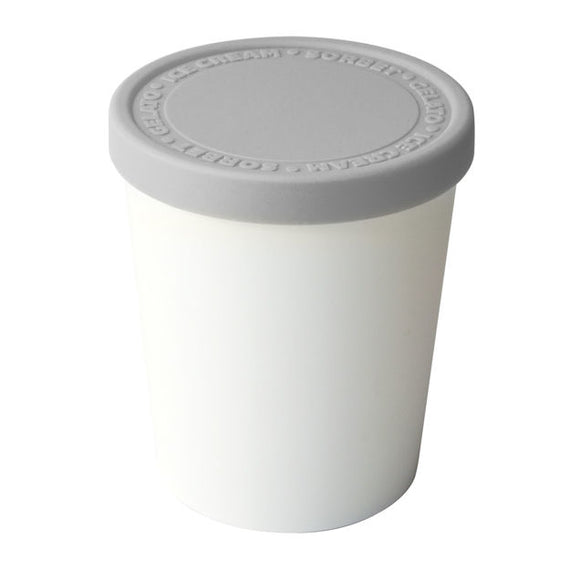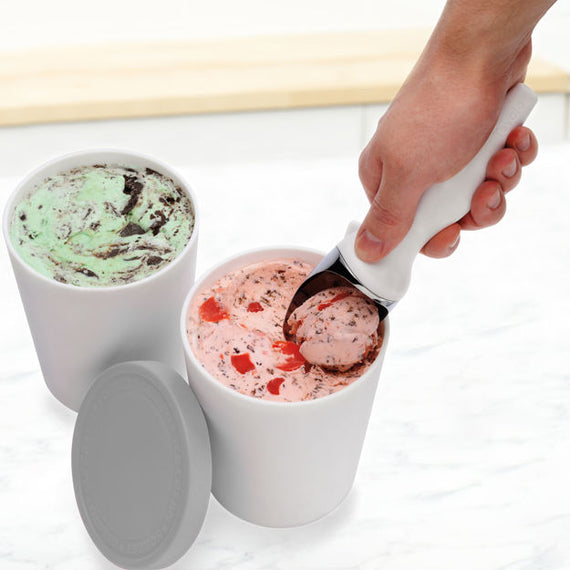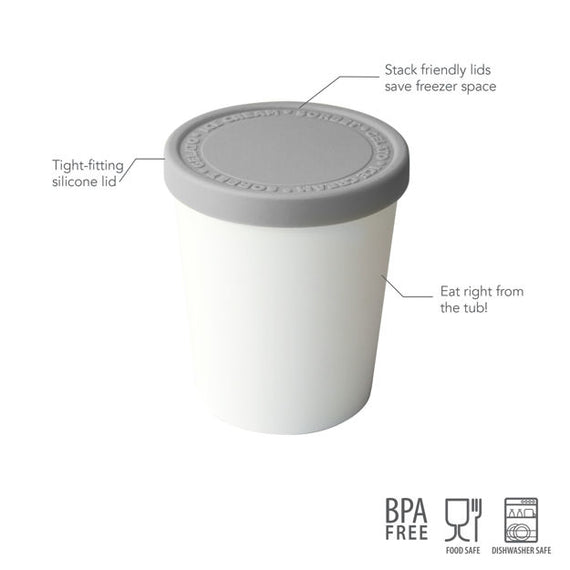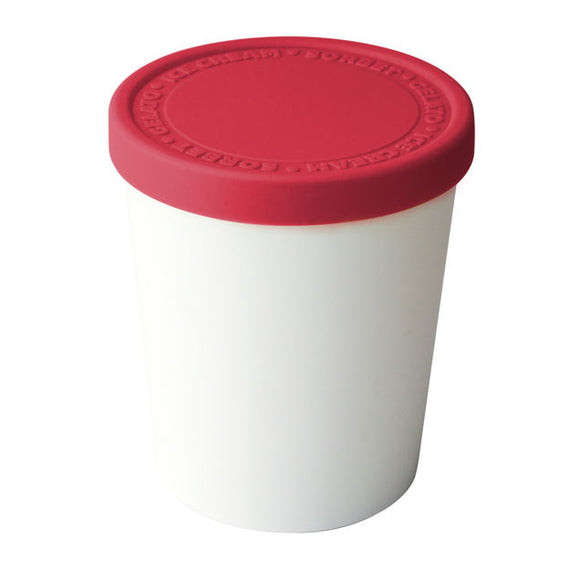 Seal in Freshness: With a silicone lid, this ice cream tub seals in freshness that ensures your frozen treats won't absorb the flavors of the freezer.
Easy Handling: Flexible silicone makes it easy to peel the lid back from frozen ice cream, while it can be replaced quickly as the flexible material slides easily over the lip.
Stackable Tubs: Silicone stretches taut to support other tubs, allowing tubs to be stacked on top of each other for compact storage, making room for more ice cream.
Store Homemade Ice Cream: Keep your homemade sweet treats in something delightful; these ice cream tubs hold up to 1 quart of homemade ice cream, gelato, or sorbet.
Dimensions and Care: Measures 4.75" L x 4.75" W x 5.56" H. To clean, wash with soap and water and towel dry. Dishwasher safe.