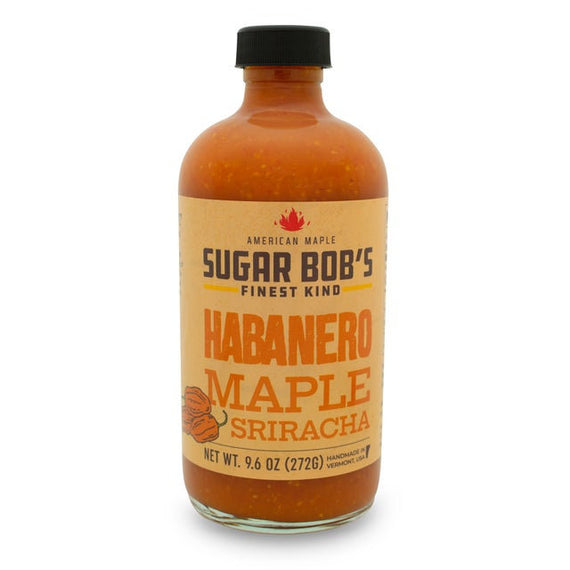 Sugar Bob's Habanero Maple Sriracha
Formerly know as "Very Hot". Made with fresh Habanero and sweet baby bell peppers, this sauce provides extra kick for those who like their hot sauce a bit spicier. How hot is it? We call it a 7.5 on a scale of 1-10. 
Ingredients:  Fresh Sweet Bell Peppers, Apple Cider Vinegar, Fresh Habanero Peppers, Vermont Pure Maple Sugar, Garlic, and Kosher Salt

Nutrition Facts:  Serv.  Size:  1 tsp  (5 mL) ,  Servings:  48,  Amount  Per  Serving:  Calories  4 Fat Cal. 0, Total Fat  0g, Sat. Fat  0g, Trans Fat 0g, Cholesterol  0mg , Sodium  50mg  (2% DV), Total Carb.  less than 1g  (0% DV), Fiber 0g, Sugars less than 1g,  Protein 0 g,  Vitamin A (0% DV), Vitamin C (6% DV), Calcium (0% DV), Iron (0% DV).