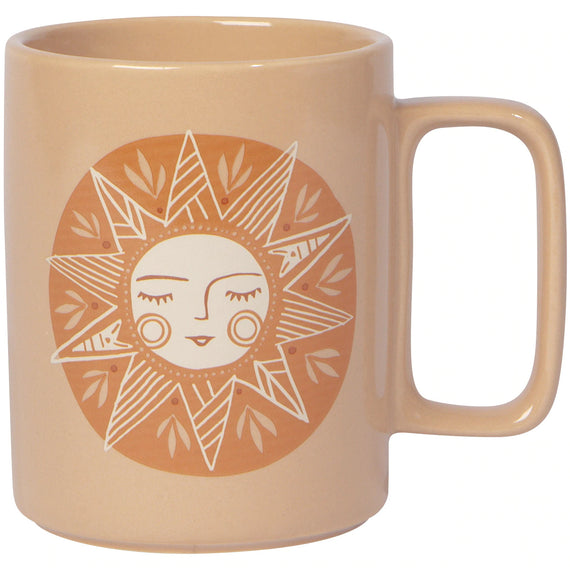 UNIQUE SHAPE: A new mug shape from Danica Studio features a unique rectangular handle and adorable prints and decals that will stand out in any kitchen in the best possible way. This ceramic coffee cup has a 14 ounce capacity. Measures: 3. 25'' W x 4. 25'' H.
DURABLE STONEWARE: Morning coffee and tea time is to be cherished and you shouldn't have to worry about your favorite mug being susceptible to chips and cracks at the slightest bump. We've designed our earthenware mugs and cups to be sturdy enough for daily use. Dishwasher safe and microwave safe.
QUALITY DRINKWARE: From ceramic mugs, to stainless-steel water bottles and everything in between, Danica Studio makes hydration beautiful. You'll be reaching for your new favorite design day after day! With an expansive variety of sizes, shapes and designs, our mugs and mug sets are sure to please any who receive them for a lifetime of use.
STYLISH KITCHEN: Our kitchen textiles & accessories have been consistently recognized for their superior colors, trends, designs & unsurpassed quality & workmanship. Designers focus on the beauty of their patterns and quality of product construction to deliver beautiful lifestyle and gift products for the room that's at the heart of every home.