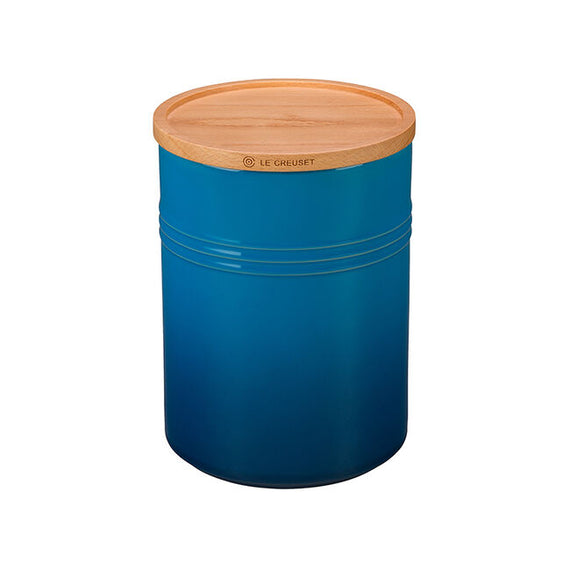 Storage Canister - Marseille
Available in five different sizes for maximum storage efficiency, these sleek, colorful Storage Canisters come with a tight-sealing beech wood lid that allows for easy stacking on the counter or in cabinets. Air-tight silicone gaskets and a hard-wearing enamel finish make these canisters as functional as they are beautiful.
The largest canister (2 1/2 qt.) holds 3 pounds of flour or 4 pounds of sugar.
Features
Premium stoneware blocks moisture absorption and resists cracking and crazing
Silicone gasket seal keeps contents fresh
Colorful glaze is nonporous, non-reactive, scratch-resistant, and resists stains and flavor absorption
Canister is safe for dishwasher and metal utensils; wood lid is hand wash only