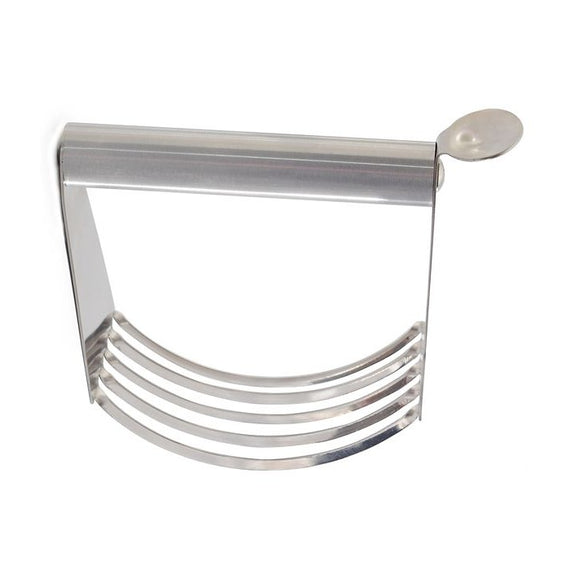 Stainless Steel Pastry Blender
Use this professional pastry blender for your biscuits, scones and pies. The process of making pastry dough, scones and crumbled toppings is easier with this unique design to cut shortening or butter into dry ingredients quickly. Design cuts through butter and shortening easily.
Also perfect for mashing bananas for banana bread, avocados for guacamole, berries for jam, chop hard boiled eggs quickly, and break up ground beef.
Blades are more rigid and cut faster and finer through your pastry dough vs. wire pastry blenders.
Comfortable rolled handle with position for thumb.
Made of professional gauge stainless steel.
Hand washing recommended.
Measures: 4.5" x 4.25" x 1.5" / 11.5cm x 11cm x 4cm