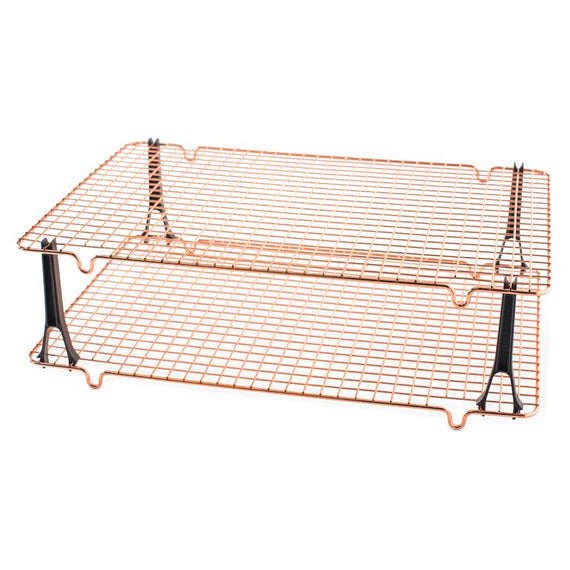 Sturdy and space saving! Use separately or together for cooling more baked goods while taking up less of your counter. Two copper-plated grids, plus four nap-in stacking legs. Not for oven use.
Interior Dimensions:
L: 16.7 in.
W: 11.5 in.
H: 0.8 in.
Material: Copper Plated Steel Wire
Warranty: 5 Year Warranty
Weight: 1.1 lbs
Space-saving design includes 2 copper racks plus 4 snap-on legs.