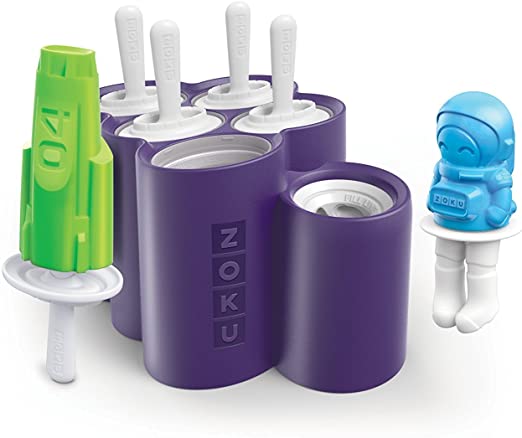 It's time to blast off with the Space Pops. To make the best pops in the galaxy, just use your favorite combination of fruit juice, yogurt, and add-ins. Transform your kitchen into mission control by simply pouring your ingredients into the detailed molds, inserting the reusable sticks, and placing them in your freezer.
When your freshly-frozen treats are ready for takeoff, just pop the astronaut out of the mold.
Includes: 5 rocket molds, 1 astronaut mold, 6 sticks with drip guards, 1 mold base
Care: Hand Wash
Capacity: About 1.2–2.2 fl. oz
Dimensions: 7.7" x 5.2" x 6.8"
Model:ZK124
BPA and phthalate free.