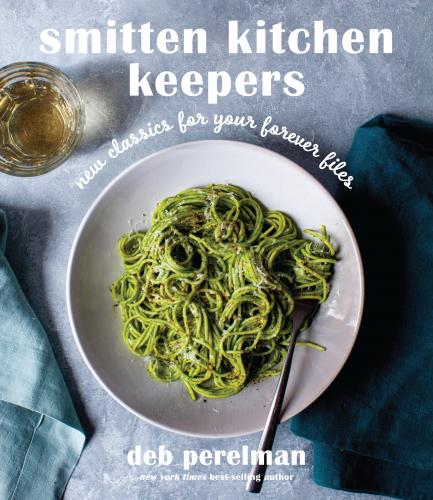 The long-awaited new book from the best-selling and beloved author of

 

The Smitten Kitchen Cookbook

 

and

 

Smitten Kitchen Every Day—a collection of essential recipes for meals you'll want to prepare again and again.

Deb Perelman is the author of two best-selling cookbooks; one of the Internet's most successful food bloggers; the creator of a homegrown brand with more than a million Instagram followers; and the self-taught cook with the tiny kitchen who obsessively tests her recipes to make sure that no bowls are wasted and that the results are always worth the effort.

 

Here, in her third book, 

Smitten Kitchen Keepers: New Classics for Your Forever Files

, Perelman gives us 100 recipes (including a few favorites from her site) that aim to make shopping easier, preparation more practical and enjoyable, and food more reliably delicious for the home cook.

 

What's a keeper? It's a brilliantly fuss-free lemon poppy seed cake. It's a tomato and corn cobbler that tastes like summer sunshine. It's an epic deep-dish broccoli cheddar quiche that will even convince the quiche haters you know. It's a slow-roasted chicken on a bed of unapologetically schmaltzy croutons. It's the only apple crisp she will ever make again and she hopes you'll feel the same. It's perfect spaghetti and meatballs, tested and re-tested. It's the ultimate pound cake, one that redeems all the duds you may have eaten over the years. These are the fail-safe, satisfying recipes you'll rely on for years to come—from Perelman's forever files to yours.