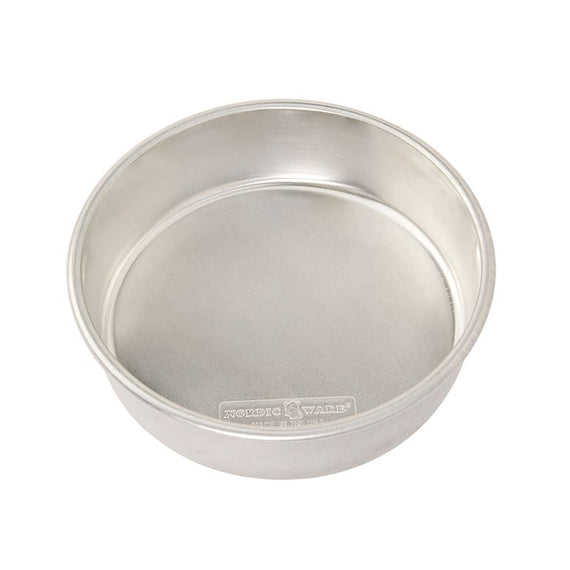 Make layer cakes for years to come with this Round Layer Cake Pan. Professional pastry chefs and bakeries bake on aluminum for consistently perfect results. You can do the same with our commercial-quality Naturals® Bakeware. Made of pure uncoated aluminum, these premium pans will never rust and they produce evenly browned baked goods every time. Proudly made in the USA.

Interior Dimensions:
L: 9 in.
W: 9 in.
H: 2.5 in. / L: 8 in.W: 8 in.H: 2.5 in.
Material: Aluminum
Warranty: Lifetime Warranty