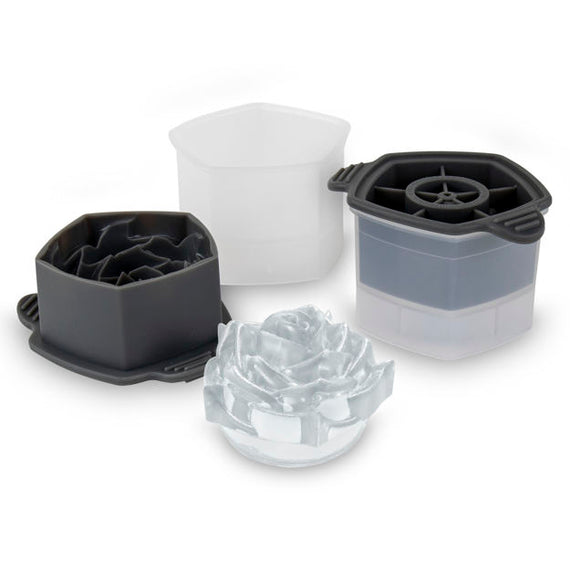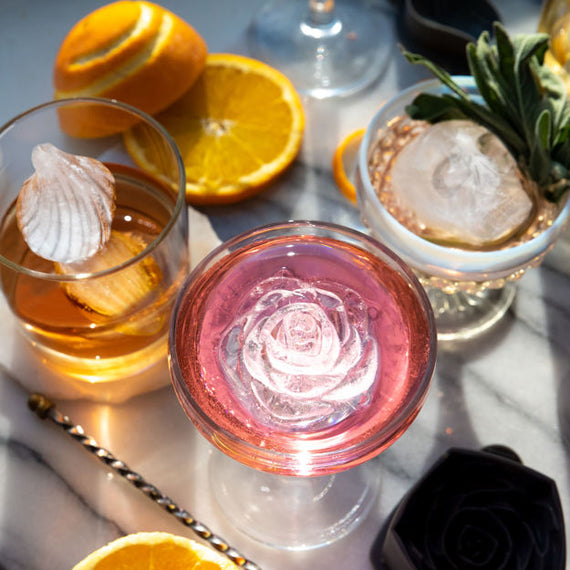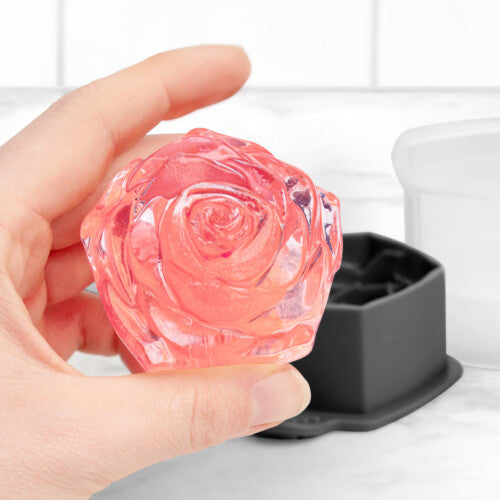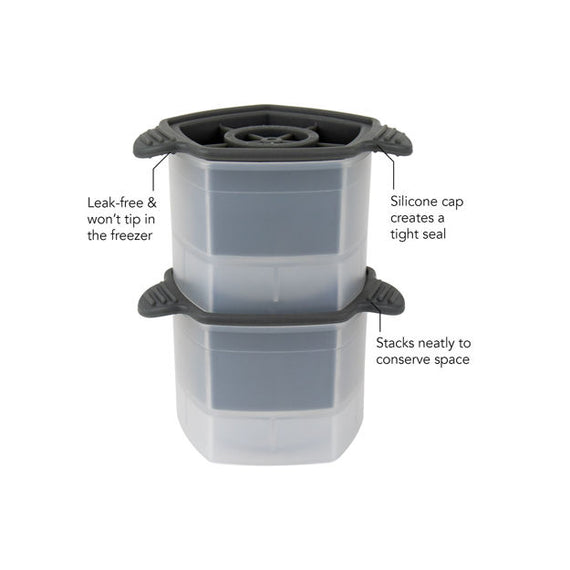 Create Sophisticated Cocktails: Create impressive frozen roses for unique cocktails; roses float in drinks, adding a touch of romance to your date night or bachelorette party.
Free Space: These molds allow you to free up space in the freezer by stacking them atop one another.
Leak-Free: A tight sealing lid promotes full freezing, allowing you to enjoy fully formed rose-shaped ice cubes without worry of leaks.
Chill Out: The large 2.5 oz. size is perfect for your favorite low- or highball glasses. Ice chills drinks quickly without melting for a long-lasting, refreshing drink. Great for iced tea, cold brew coffee, soda, lemonade, punch, and more.
Dimensions and Care: Measures 6.1" L x 3.35" W x 2.17" H. To clean, wash with soap and water. Dishwasher safe.