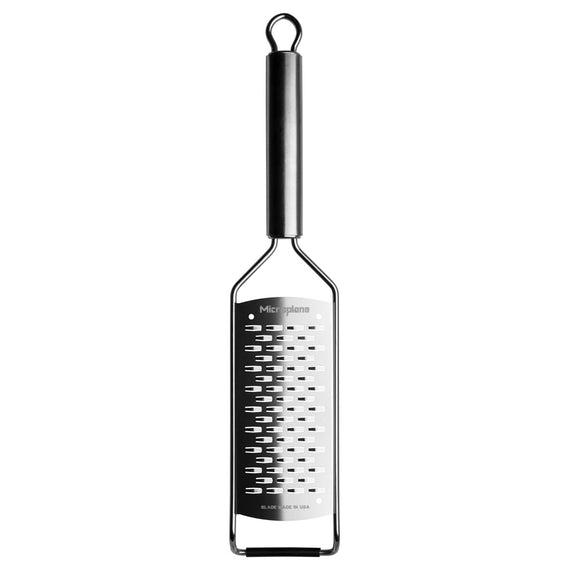 The Professional Family of Cheese Graters adds exquisite elegance and unparalleled performance to any kitchen! It's all-stainless steel construction, comfortably curved handles and non-slip rubber feet will make any kitchen aficionado go bonkers.
Use a Ribbon Cheese Grater for:
Apples, Butter, Shredding Cabbage, Carrots, Chilies, Chocolate, Coconut, Grating Hard and Soft Cheeses, Onions, and Zucchini. This tool shreds foods into ribbons, when you pull the food back and forth across the blades. The result is similar to a ribbon and is preferred when baking, or cooking.
Product Details
Dimensions: 13" x 2 5/8" x 1"
Grating Surface: 5 1/4" x 2 5/16"
Non-slip end for added stability
Reusable protective cover included
Material: 18/8 stainless handle and frame
Blade made in the USA, Assembled in MX
Shipping Weight: 8 oz