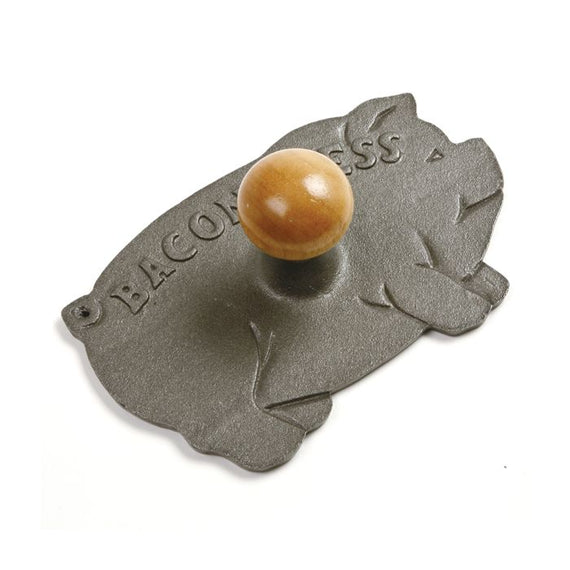 Even the best cut bacon can curl, making it difficult to cook evenly. Our Pig-Shaped Cast Iron Grill Press flattens the bacon, keeping its shape for even cooking.
Features a wooden handle that stays cool to the touch.
Ideal for bacon, ham, grilled sandwiches, hamburgers and quesadillas. Or use as a steak weight! In a skillet on the stovetop or outside on the grill!
Includes instructions for seasoning before use, cleaning and storage.
Hand wash, rinse thoroughly and dry with a paper towel - never soak cast iron.
Measures: 8.25" x 5" x 3" / 21cm x 13cm x 7.5cm