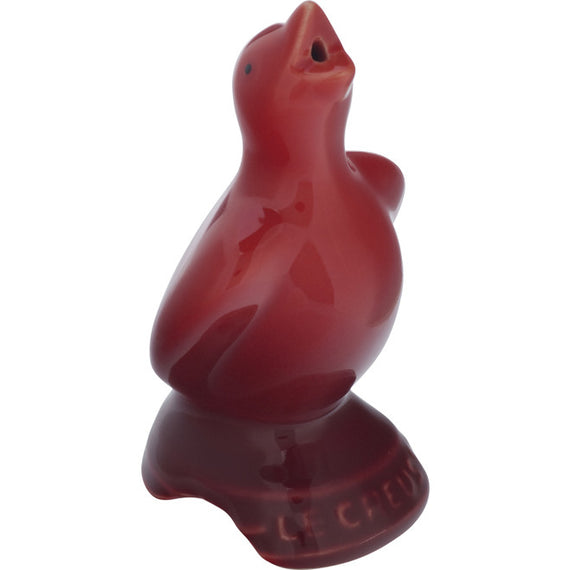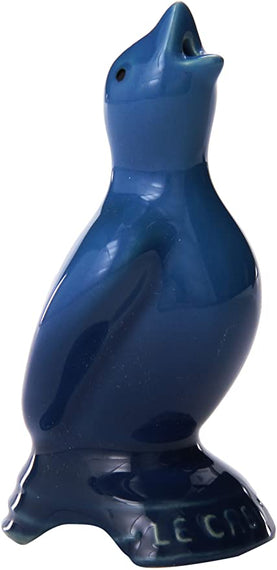 "The pie bird may be old-fashioned, but this time-honored baker's tool has turned out countless delicious pies over the course of centuries. The hollow pie bird vents steam from the filling as it cooks, preventing the contents from boiling over. Arches on the bottom redirect excess moisture to keep the bottom crust from becoming soggy. The top crust will be held in place, and your oven will be free of spills.

Features:

Stoneware maintains even temperatures and prevents scorching

Unmatched thermal resistance — safe for freezer, microwave, oven, broiler and dishwasher

Dense stoneware blocks moisture absorption to prevent cracking, crazing and rippling

Impermeable exterior enamel resists scratches and stains, and is safe for cutting on with knives

Nearly-nonstick glazed interior easily releases foods for quick cleanup. HEIGHT3 1/4""

CLEANINGDISHWASHER-SAFE

COUNTRY OF ORIGINTHAILAND / CHINA

HEAT SOURCEMICROWAVE, OVEN

MATERIALSTONEWARE

PIECE COUNT1

WARRANTY10 YEAR"