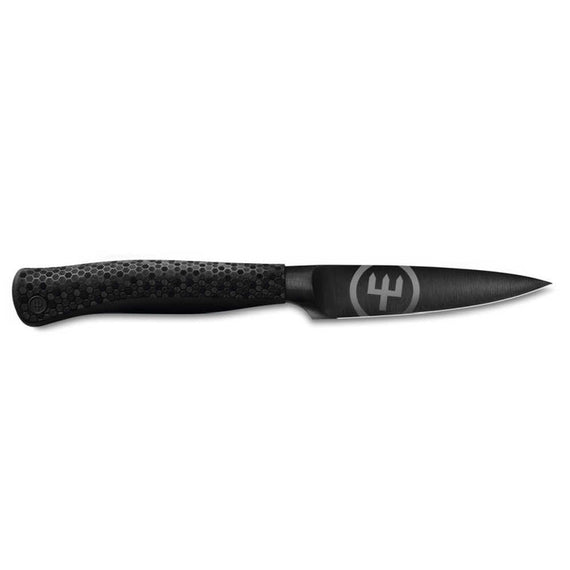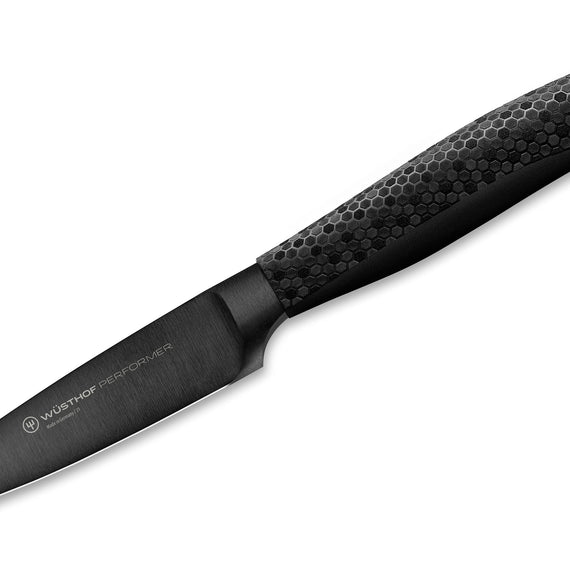 A small, versatile knife with a slim, powerful blade and extremely sharp plain edge (the technical term for the cutting part of the blade). The WÜSTHOF 3 1/2" Paring Knife is ideal for precisely chopping smaller ingredients such as onions and herbs. It is also the perfect tool for peeling, chopping, and carving fruit and vegetables.
Diamond-like carbon (DLC) coating: the DLC-coated blade is the gold standard on the knife market. It glides almost effortlessly through hard and soft ingredients and is also extremely durable and scratch-resistant.
Hexagon Power Grip: the innovative, ergonomic handle with its offset non-slip honeycomb structure ensures ultimate control and is ideal for all working conditions.