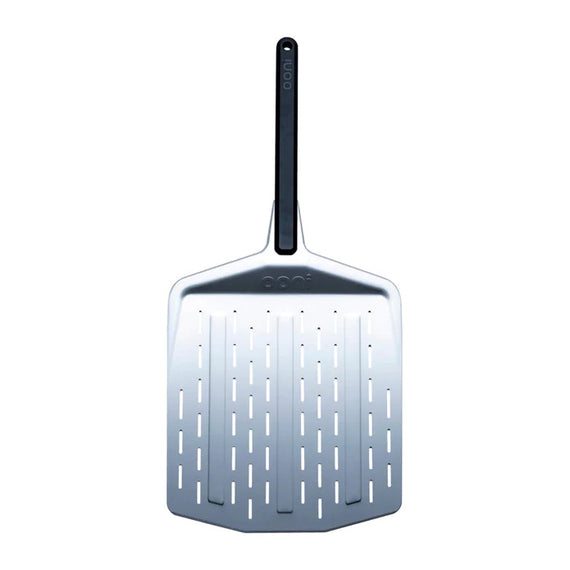 Ooni Perforated Pizza Peel
Ooni Perforated Pizza Peel is a high-quality, lightweight peel for sliding, turning and retrieving pizzas from your oven with ease.
Use the tapered peel edge to slide straight under pizza bases, while the perforations mean a perfectly cooked pizza every time as steam is able to quickly evaporate and excess flour falls away from the pizza base.
A super-sleek, hard anodized coating provides increased corrosion resistance and a hyper-smooth surface to guarantee a seamless experience when launching and retrieving pizzas.
imensions
Ooni 12″ Perforated Pizza Peel

26 x 12 x 1.18" (65.9 x 30.5 x 3cm)
20.6oz (585g)

Materials

Handle - Heat Resistant Glass Reinforced Nylon
Blade - Anodised Aluminum
Hand wash only. Not dishwasher safe. Avoid abrasive cleaning materials. Store indoors. Do not leave the peel exposed to high temperatures for extended periods of time.