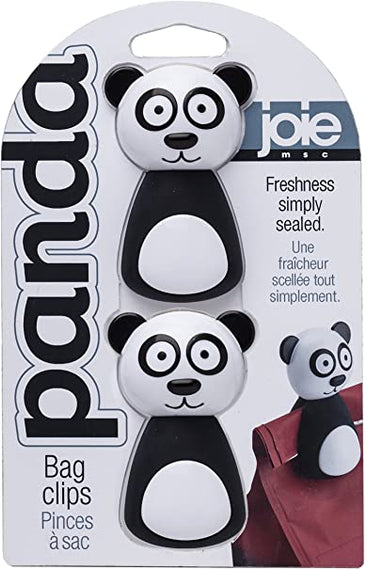 Joie Panda Bag Clips reseal opened bags quickly and easily so foods stay fresher, longer. Seals in freshness and helps to reduce food waste; each measures 1 x 2.75".

A fun and easy-to-use bag sealer for kids and adults; easier to use than twist ties. Great for sealing a bag of chips, bread, cereal, salad, baby carrots, rice and grains, dried legumes, and more.

Economical and reusable; hand wash in warm, soapy water.