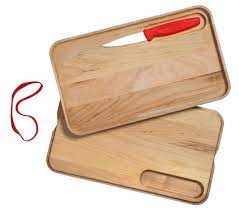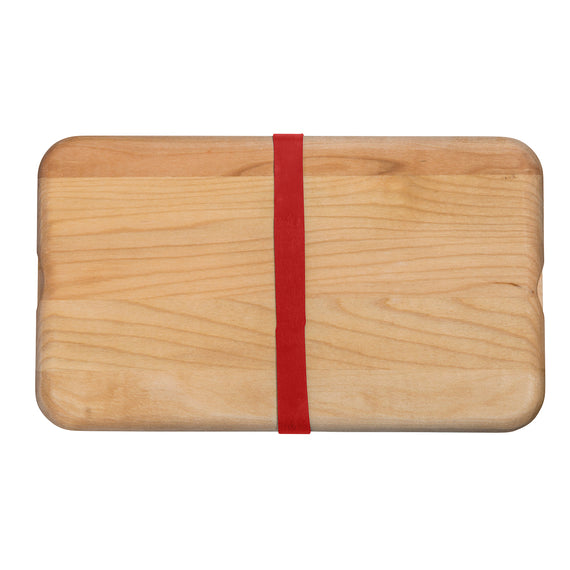 The Packout Travel Board contains two interlocking boards crafted in maple that were designed for the adventurer in all of us. One side is for prep and cutting and the other side has a recessed edge perfect for serving. The board comes with a Wüsthof red handled paring knife and held together with a substantial red rubber band. This board is great to throw in a backpack to be able to cut and serve everything for your trail snack or lunch. It is also a great addition to your glove box so that when you come across the perfect spot for an afternoon picnic you can simply pull over and enjoy a bite.
Includes a Victorinox Create Collection Paring Knife.
USA Made.
Sustainably Harvested Maple.
Finished in our mineral oil and beeswax.
Lifetime Guarantee.