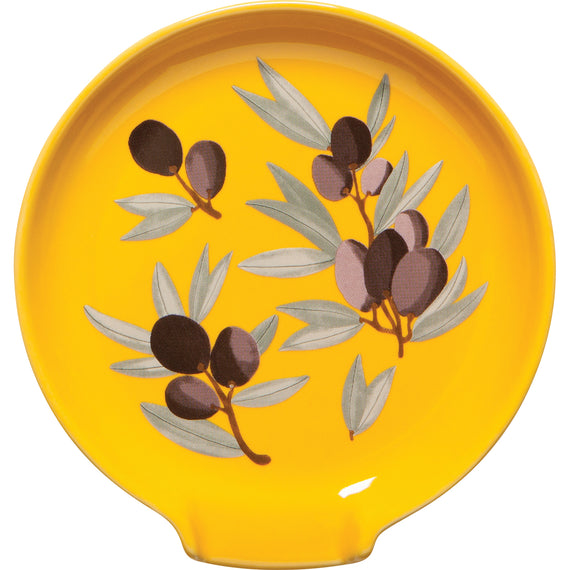 This delightful spoon rest is a welcome addition to any kitchen. A motif adds character, while a divot allows spoons to rest comfortably.
Bask in the warmth of the Mediterranean sun with the golden hues of this collection. Rich olives evoke long, leisurely meals 'alfresco' and taking time to savor life's pleasures.
Now Designs is a collection of kitchen and dining essentials designed to celebrate and support the joy of living well. Reimagined classics and an abundance of colors and tones to appeal to every taste.