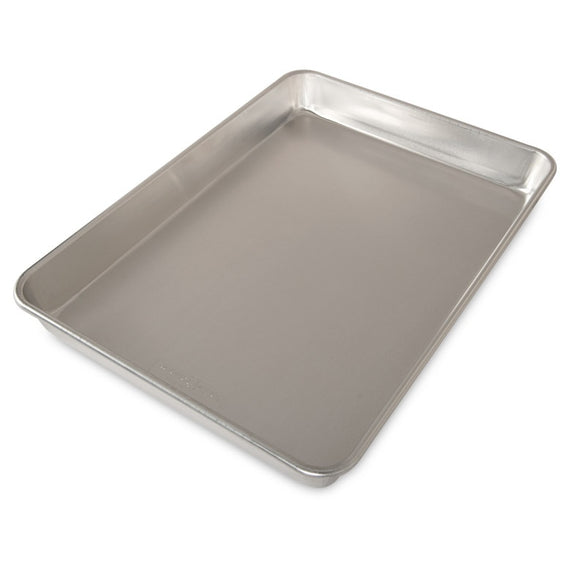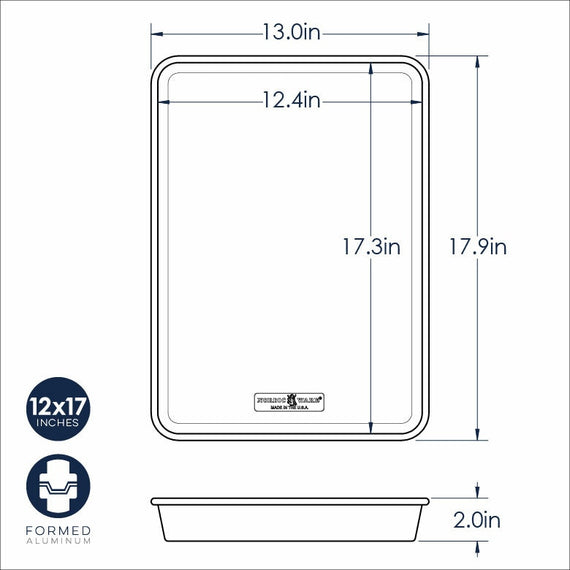 Naturals High Sided Sheetcake Pan
A necessity for any chef's kitchen, baking professionals know that the secret to evenly baked and perfectly browned food is to cook with aluminum bakeware. Aluminum is widely known for its excellent heat conductivity and cooks more evenly and thoroughly than other metals. This high-sided cake pan is perfect for potluck-size quantities of cake, lasagnas, and bars.
Interior Dimensions: 
L: 17.3" x  
W: x 12.4" x 
H: 2"
Material: Aluminum