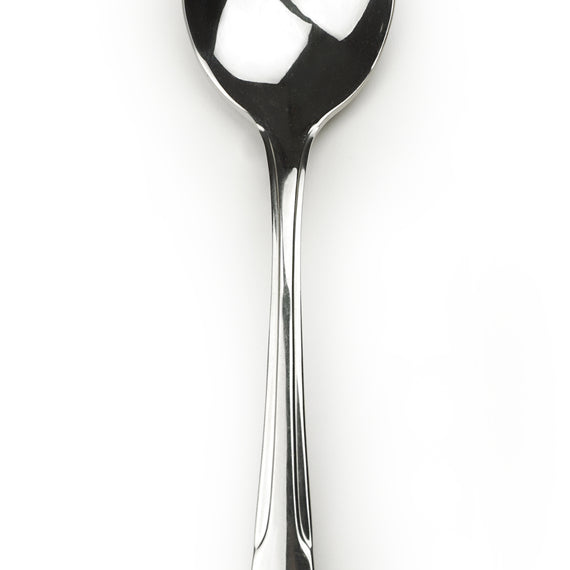 Made of highly polished stainless steel, a long-lasting option for your kitchen needs.
Slightly larger than a teaspoon, this tablespoon can be used for medium-large sized bites. Perfect for use with any meal.
One of 11 matching pieces in our Monty's flatware collection. We offer a variety of kitchenware items such as tea infusers, lemon squeezers, and more.
Measures 6 by 1 inches, perfect for medium to large size bites.
Dishwasher safe. Place securely in dishwasher silverware caddy or rack for easy cleaning.