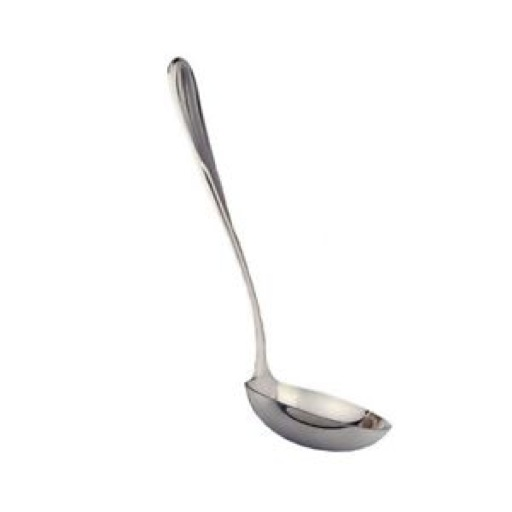 Made of highly polished stainless steel, a long-lasting option for your kitchen needs.
Polished shine and wide handle go with any tablescapes and kitchen decor. Perfect for a dinner party or everyday use.
One of 11 matching pieces in our Monty's flatware collection. We offer a variety of kitchenware items such as tea infusers, lemon squeezers, and more.
Measures 10 inch length by 3.25 width by 1.5 inch height. Wide bowl holds up to 2.5 ounces.
Dishwasher safe. Place securely in dishwasher silverware caddy or rack for easy cleaning.