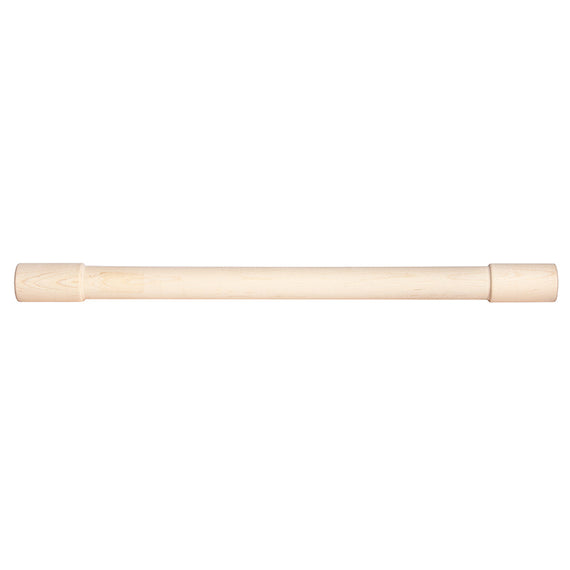 MADE IN VERMONT, USA Handcrafted and finished from sustainably grown and harvested North American Maple wood.
JK Adams' Lovely Rolling Pin series was developed by Bob and Gina Hartwig, the bakers and owners of Chicago's own Lovely: A Bake Shop.
Slight indentations on the edges of the pin ensure that your dough is rolled to a perfect, even thickness every time. Our two professional 24" pins deliver a dough thickness of 1/8" and 1/4". On our 24" pins the roll out space is 18". Our 18" pin provides a thickness of 1/4" with a roll out space of 13". Watch the video to see the unique Lovely Rolling Pin in action.