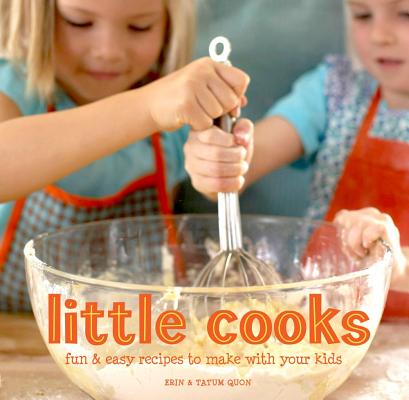 Little Cooks~ Fun and easy recipes to make with your kids
Whether it's breakfast, lunch, or dinner, these yummy, whimsical, and easy-to-make recipes will encourage kids and parents get in the kitchen and have fun cooking together. Written for both kids and adults, and filled with colorful photos and illustrations, each recipe is easy to follow along.
Filled with delicious, easy-to-prepare recipes and lots of ideas for making wholesome food fun, this colorful cookbook encourages kids to get creative in the kitchen and start cooking. Each recipe features steps written just for kids so they can follow along with a little help from mom or dad. Whimsical illustrations and colorful photos grab their attention and keep them engaged.
Recipes for home-spun breakfasts, snacks, suppers, and desserts will have kids wanting to be in the kitchen cooking time and time again. Throughout the book, a handful of recipes are followed by an idea spread, showing easy ways to make food more fun, such as turning French toast into alphabet sandwiches or making cheese sticks out of pizza dough.
Cooking with kids is not only a great way for families to spend time together, it also teaches kids about food and entices them to try new flavors.