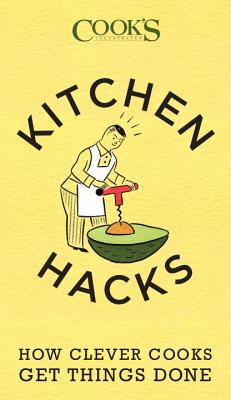 Kitchen Hacks~ How Clever Cooks Get Things Done
Innovative solutions to everyday cooking challenges from our team of test kitchen MacGyvers—the test cooks at

 

Cook's Illustrated

 

magazine

A kitchen hack is an unusual, easier, and/or better way of performing a task that often saves money and time or improves the quality of the outcome. In this wacky but eminently useful collection of kitchen hacks, you will learn how to outsmart tricky tasks and face down kitchen challenges (big and small) with innovative and clever ideas from Quick Tips, the most popular feature in Cook's Illustrated magazine (900,000 circulation). Kitchen Hacks is a beautifully designed guidebook to hacking your kitchen . . . and beyond!
America's Test Kitchen