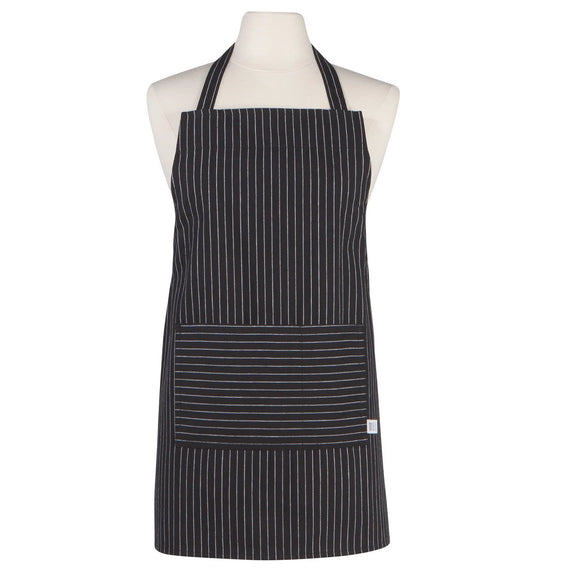 This classically styled apron proves that good things come in smaller packages. It's the perfect size for junior chefs and those who need a little help reaching items on the top shelf.
JUNIOR CHEFS APRON: Designed to fit kids 8 years old and up, this lightweight, functional apron makes the perfect gift for children learning to cook while keeping clothing free from spills and splatters. Ties at neck and waist for adjustable fit. Measures: 26'' W x 24'' L.
CLEAN & COVERED: From an art smock during chaotic creative activies to a dirt-guarding, gardening apron in the yard, our machine-washable fabrics are family-ready and handy for all varieties of indoor and outdoor messes.
QUALITY LINENS: Now Designs creates aprons, kitchen towels, dishcloths, potholders, napkins and more for a full line of textiles to complete your show-room-worthy kitchen.
STYLISH KITCHEN: For over 50 years, our kitchen textiles & accessories have been consistently recognized for their superior colors, trends, designs & unsurpassed quality & workmanship.
Now Designs is a collection of kitchen and dining essentials designed to celebrate and support the joy of living well. Reimagined classics and an abundance of colors and tones to appeal to every taste.