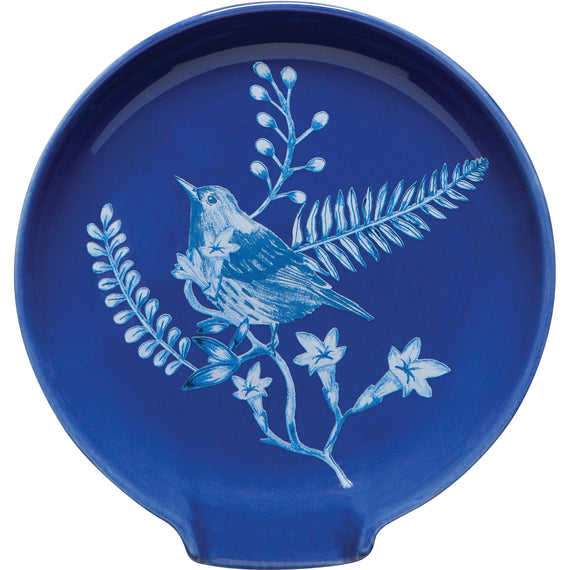 This delightful spoon rest is a welcome addition to any kitchen. A motif adds character, while a divot allows spoons to rest comfortably.
Escape to the French countryside with this 'au courant' rendering of a vintage motif. In calming blue and white, delicate florals and gentle birds infuse your home with a 'joie de vivre'.
Now Designs is a collection of kitchen and dining essentials designed to celebrate and support the joy of living well. Reimagined classics and an abundance of colors and tones to appeal to every taste.