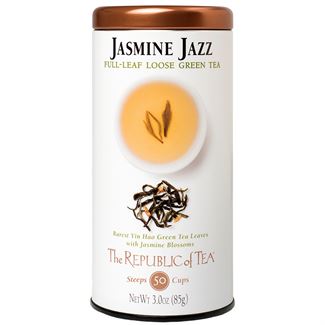 Jasmine Jazz Loose Leaf Tea
Yin Hao Jasmine blossom tea is recognized as the finest in the world brewing a bright cup with clean, sharp flavors. Sweet China leaves are married with fragrant flowers seven times during the evening when the jasmine blossoms open.
Use 1 teaspoon Jasmine Jazz green tea per 6 ounces of water. Steep for 2-4 minutes. For iced tea double the amount of tea and pour over ice.
Non GMO, Kosher Certified, Gluten Free, Sugar Free, Carb Free
Ingredients:
Rare Yin Hao green tea leaves and jasmine blossoms