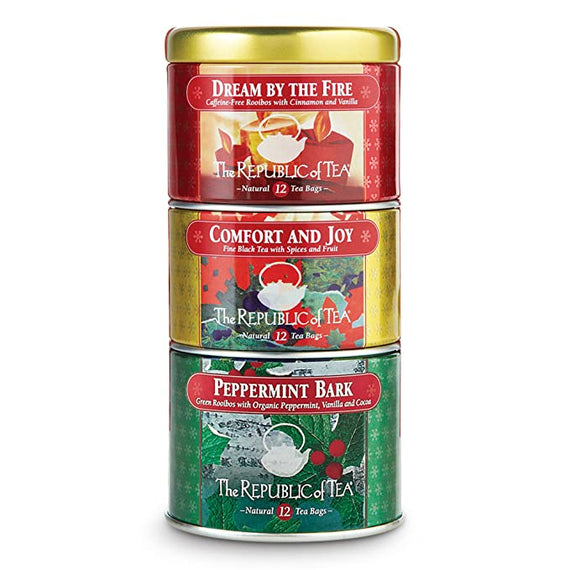 The Republic of Tea's Holiday Stackable Tea is the perfect holiday tea sampler! Featured in Consumer Reports Shop Smart Gift Guide and Redbook Magazine's Fabulous Gifts Under $20, this trio of teas will delight the senses and bring in the holiday cheer. This trip features 3 separate stackable tins to drink throughout the day.
Start your morning with Comfort and Joy: a bold, black tea with the traditional holiday flavors of cloves, licorice and cinnamon that will warm you up.
Put on some holiday music to Peppermint Bark Tea: a green rooibos blend of cocoa, vanilla and peppermint that will make your taste buds dance.
Finally, relax with Dream by the Fire, a naturally decaffeinated, red rooibos blend of real vanilla and spicy cinnamon. The perfect stocking stuffer!