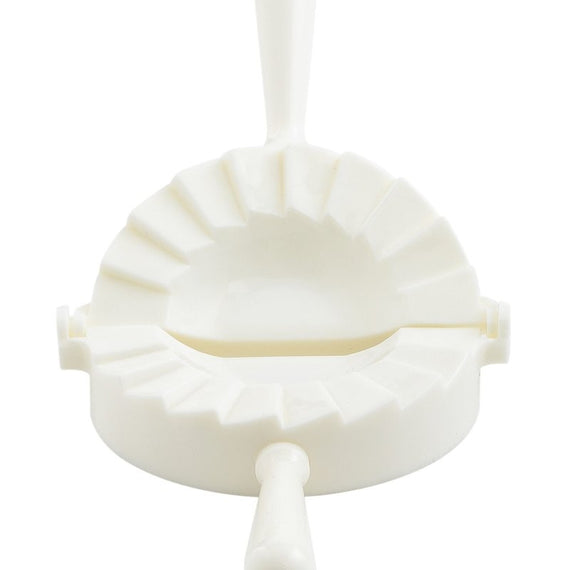 Helen's Dumpling Press easily creates authentic stuffed dumplings and other pocket-style foods as hours d-oeuvres, desserts, and snacks. Quickly form and fill dough rounds, then seal in flavor with the classic decorative fluted edges. Homemade dumplings that are uniform in size cook evenly for better-tasting results.
Simply roll and cut a 4-inch round of dough, or use store-bought potsticker wrappers, and drape over the open press. Spoon in 1-rounded teaspoon of filling and press the handles together to seal in the stuffing. Cook according to recipe.
Also great for making empanadas, kreplachs, pasties, perogies, piroshki, potstickers, samosas, raviolis, turnovers, and more. Helen Chen's Dumpling Press is made polypropylene, which contains no BPA. Easy to use and store. Dishwasher safe for easy cleanup.
Brought to you by HIC-Harold Import Company.