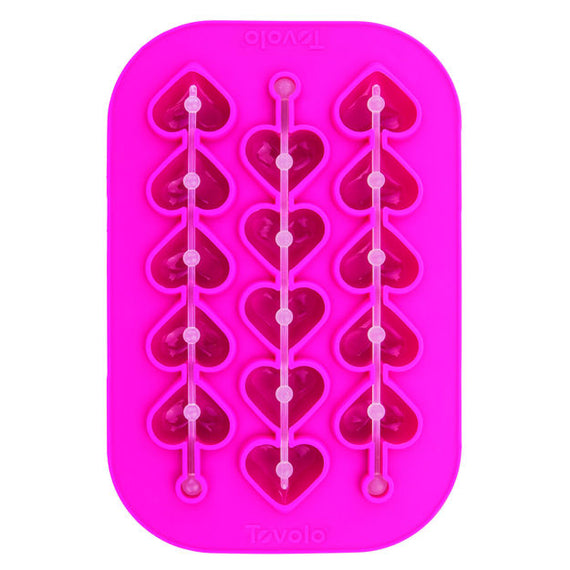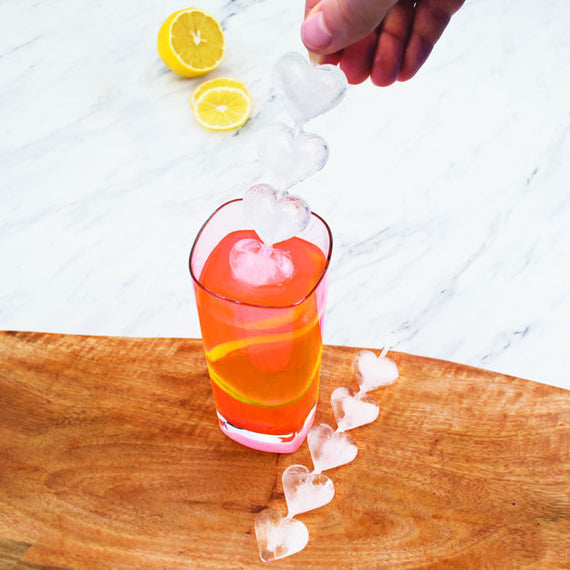 Heart Stick Ice Tray - Highball
Heart Shaped Ice: Rekindle your love for cold drinks with the Large Heart Swizzle Sticks, which offer a great touch of festive flair around Valentine's Day or simply during your next date night.
Stable Base: A wide and sturdy base makes it easy to rest these trays flat in the freezer to ensure proper ice-forming and to remove possible spills.
Cool Your Drinks: With these ice sticks, you can add a whimsical and personal touch to your spirits, cocktails, iced tea, ice coffee, soda, water, and more!
Create Bite-Sized Popsicles: Think outside the box and use these ice trays to create bite-sized popsicles in fun shapes for the kids; blend your favorite ingredients to make sweet treats to enjoy after an afternoon of fun!
Dimensions and Care: Measures 8.88" L x 5.75" W x 0.75" H. To clean, wash with soap and water. Dishwasher safe.