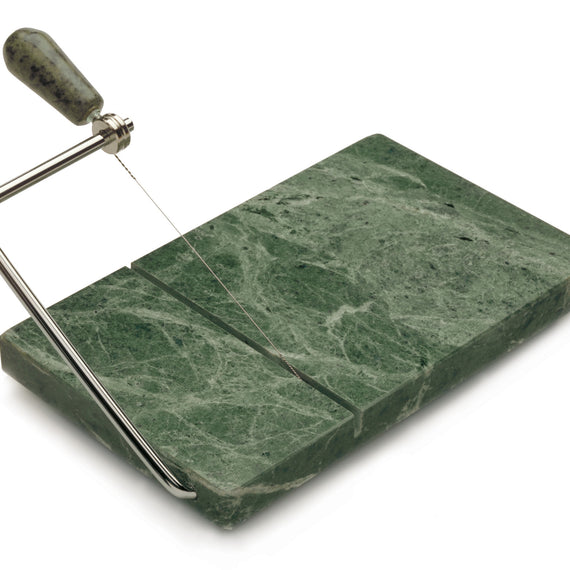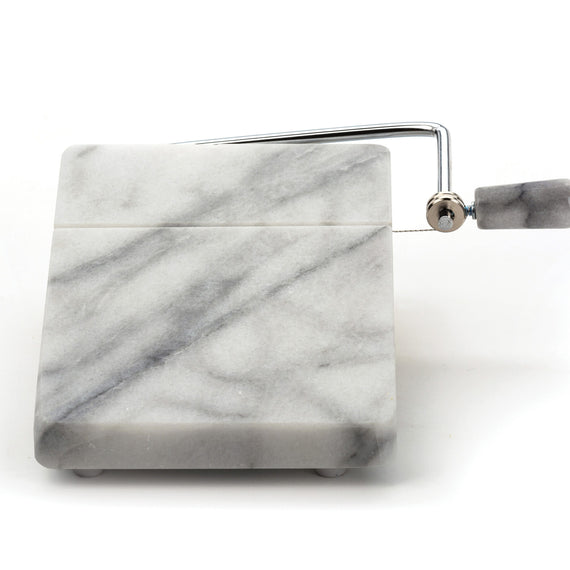 Stunning marble with a stainless steel lever and wire cutter. Each piece has a unique pattern and color.
Smooth way to slice, cut and serve a variety of different cheeses - perfect for entertaining.
Allows the wire to pass completely and efficiently through the cheese into the groove below ready for your party cheese plate.
Measures 5-inches by 8-inches - comes with two replacement wires.
Handwashing recommended.