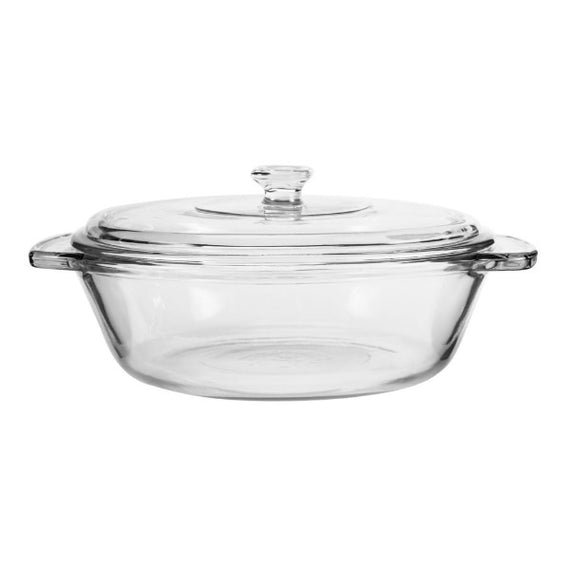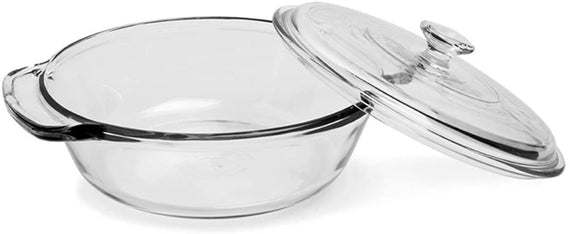 2 Qt. Glass Casserole with Cover
USE: For more than just the perfect casserole. Artisan stuffed peppers for a hosted dinner, oven-roasted faro for Instagram, personal baked pastas, scalloped potatoes, or simple meats and fishes will cook evenly and wash clean in the dishwasher.

COOK. STORE. CLEAN: These baking dishes are microwave, fridge, freezer, dishwasher, and pre-heated oven safe. Tempered tough to resist chipping and handle high temperatures (up to 425). Nonporous glass will not warp, stain, or retain smells.