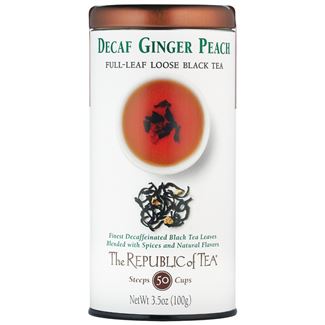 Ginger Peach Decaf Loose Leaf Tea
Longevity Tea - This best-selling tea offers the sweet lushness of a fancy peach seasoned with the tingle of spicy ginger. Exceptional over ice. Voted Outstanding Beverage by the National Association of the Specialty Food Trade.
Use 1 teaspoon Decaf Ginger Peach Black tea per 6 ounces of water. Steep for 3-5 minutes. For iced tea double the amount of tea and pour over ice. Gluten Free, Sugar Free, Carb Free.
Ingredients:
Fine decaffeinated black tea, natural peach flavor and ginger