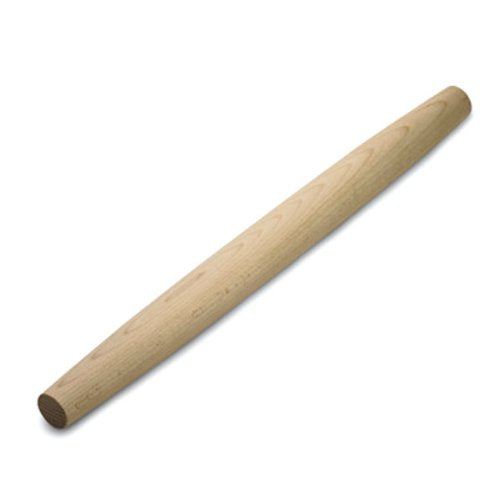 French Rolling Dowel-Tapered
This French Tapered Rolling Pin has been a favorite of bakers for generations.  The French-style tapered design make this lighter-weight pin easy to maneuver while still providing enough substance to make easy work of any rolling task. Its slightly textured North American hardwood holds a dusting of flour better than any material to ensure non-stick performance.  We now offer our French Tapered Rolling Pin in two sizes. 
USA Manufactured.
Sustainably Harvested North American Hardwood.
Finished in our mineral oil and beeswax.
Lifetime Guarantee.