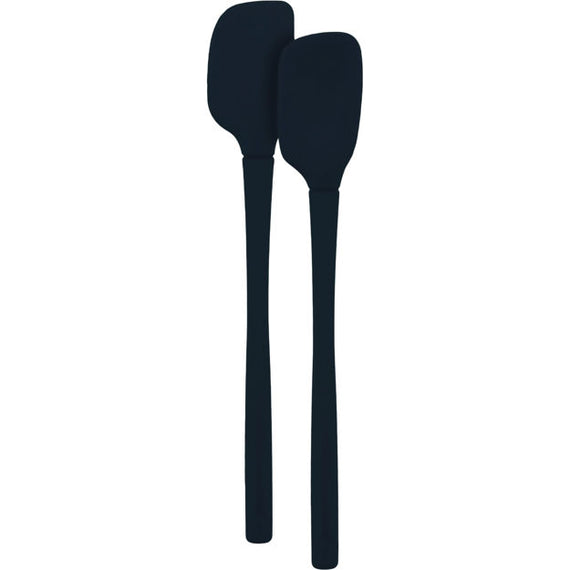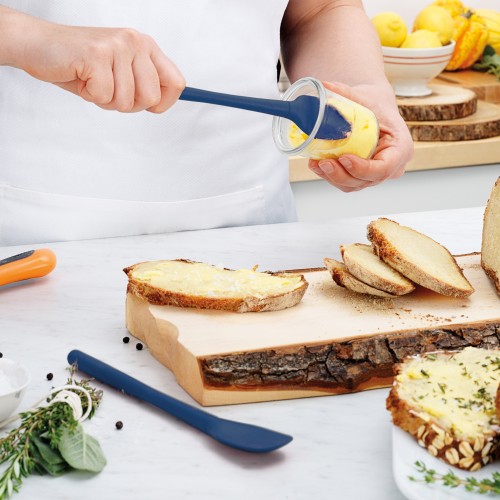 Flex-Core Mini Spatula/Spoon Silicone Set
Durable Spatula: Completely smooth silicone surface allows for even spreading, and edges are tapered to a point to scrape sides clean.
Handy Spoonula: The offset head with shallow bowl is perfect for all your scooping needs, and the silicone coating scrapes bowls and bakeware clean without scratching fragile non-stick coatings.
Tough Flex-Core: Silicone head is reinforced with a sturdy nylon core for rigidity and strength.
Silicone Handle: The soft-touch silicone handle adds comfort to the ergonomically shaped handle for a secure grip.
Durable Silicone Head: The flexible, curved edge scrapes bowls clean while the nylon core creates rigidity for thick batters and doughs.