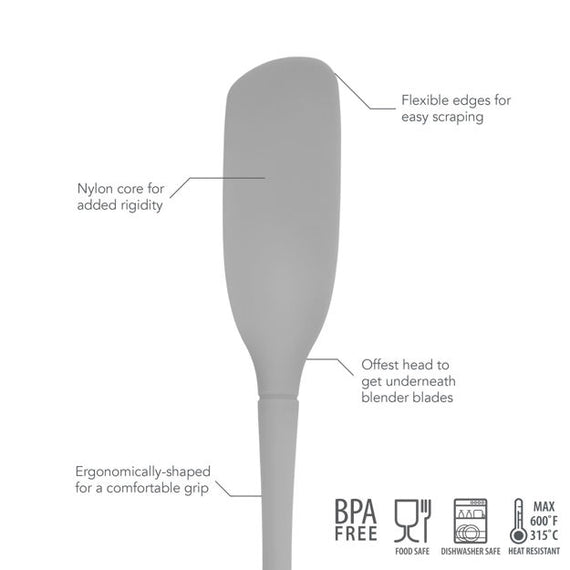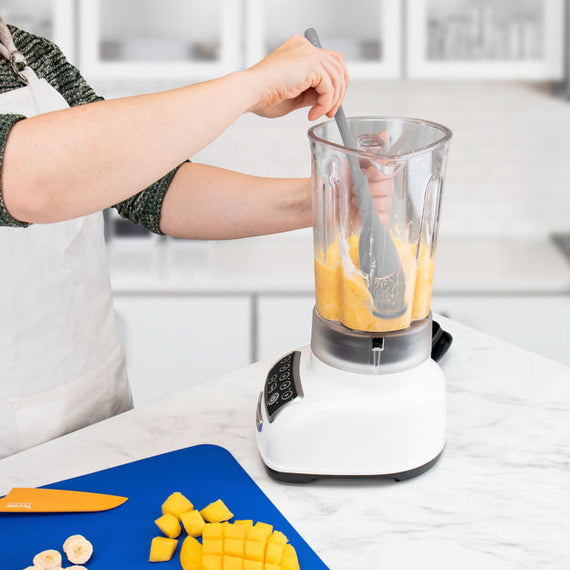 Flex-Core Blender Spatula Silicone
Get Every Drop Out of Your Blender: Designed to fit into hard-to-reach areas of your blender, this long-handled spatula will help you get every drop of your smoothie, milkshake, protein shake, soup, sauce, nut butter, salad dressing, blended cocktails, applesauce, or any other creation you whip up.
Tough Flex-Core: Silicone head is reinforced with a sturdy nylon core for rigidity and strength. This combination offers a solid core that can tackle thick batters and hearty dough while the flexible edges scrape the bowl clean.
Silicone Handle: The soft-touch silicone handle adds comfort to the ergonomically shaped handle for a secure grip.
Durable Silicone Head: The flexible, curved edge scrapes bowls clean while the nylon core creates rigidity for thick batters and doughs.Dimensions & Care: 12.75" L X 1.75" W X 1.5" H; dishwasher safe. Jar scraper spatula is heat-resistant up to 600 degrees Fahrenheit; made with BPA-free silicone.