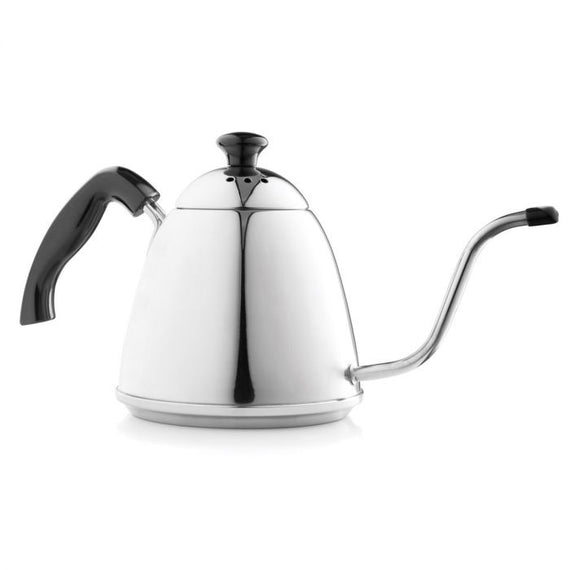 Fino Gooseneck Pour Over Kettle
Fino's Pour Over Gooseneck Kettle allows precise control over slow-pour brewing methods for coffee and tea. Made from 18/8 stainless steel and bakelite; angled handle keeps hands safe from heat; lid stays put during every pour; 6-cup, 1-liter capacity.
Softly curved gooseneck and narrow spout offers complete control for slow and precise water flow to extract the most flavor. Safe for use on gas, electric, and induction stovetops; dishwasher safe.