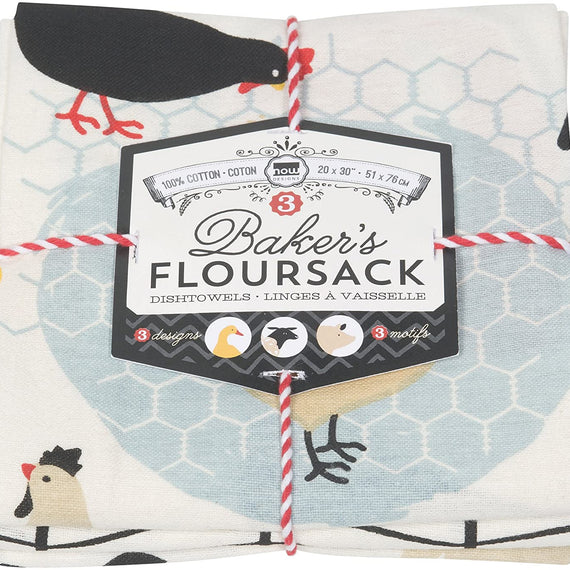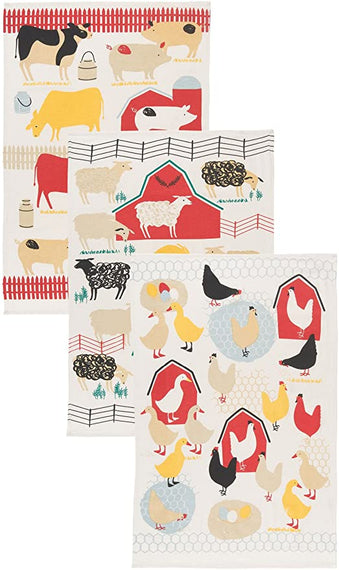 Farm to Table Floursack Towels S/3
The MVP towel of the kitchen, this humble yet powerful towel is bigger, softer, thinner, lint-free and cute for good measure – 20 x 30 inches. Bright yellow and red dominate in these versatile farmyard flour sack towels to give you inspiration about a range of cooking ingredients.
Made of 100% cotton. Thin threads are tightly woven to create a uniquely textured, highly absorbent, lightweight cloth

Machine wash warm and tumble dry for easy care and reuse. Iron on high if you prefer a crisply folded cloth. Do not bleach

Now Designs is a collection of kitchen and dining essentials designed to celebrate and support the joy of living well. Reimagined classics and an abundance of colors and tones to appeal to every taste.