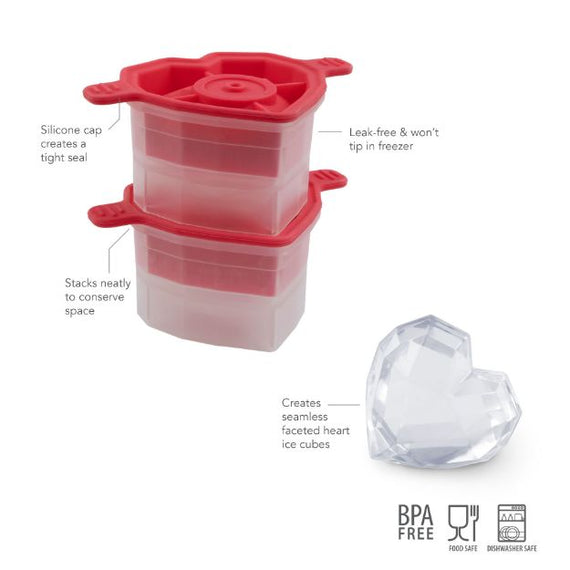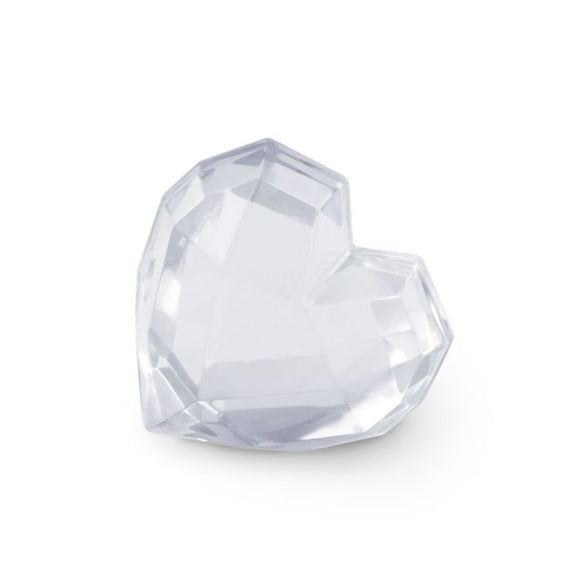 Faceted Heart Craft Ice Molds Set of 2
Add a dose of love to your cocktails, spirits, lemonade, ice tea, cold brew coffee, soda, and more with these Faceted Heart Craft Ice Molds!

Detailed Shapes: Ice slides out of the flexible silicone molds easily, leaving you with a highly detailed faceted heart shape.
Keep Drinks Colder Longer: Ice chills drinks quickly and are slow to melt, for a long-lasting, refreshing drink.
Stackable Set: Neatly stack molds one on top of the other for optimum freezer space.
Tight Seal: Tight-fitting lid seals out freezer odors and prevents spills.
Enjoy Without Worry: Sturdy plastic construction, leak-proof design and water fill line prevents spills.
Dimensions: Mold measures 4.94" L x 3.74" W x 4.41" H.
To Clean: Durable, food-grade molds are BPA-free. Wash with soap and water. Dishwasher safe.