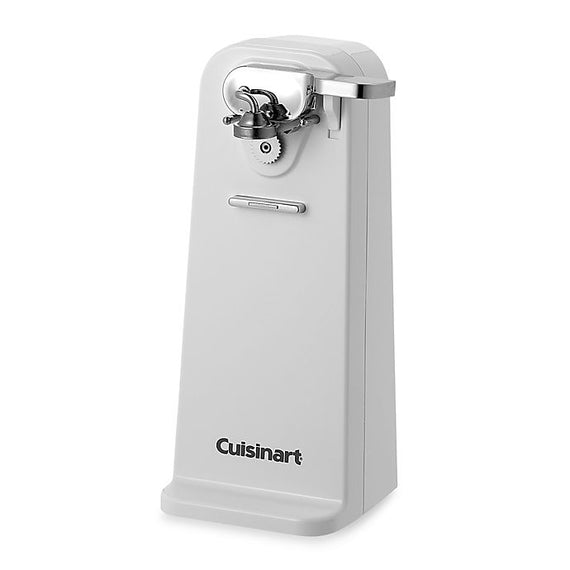 Style, convenience, and power come together in the Cuisinart electric can open. With chrome accents and elegant contours, it fits nicely with other modern countertop appliances. The easy single-touch operation effortlessly opens any standard size can. The precision Power Cut blade and strong magnetic lid holder are attached to the removable lever, which can be easily detached for quick cleanups. A stable design with a wide base for extra sturdiness and solid construction, it won't tip or slide.
Simply place the can under the guideposts and press the lever for effortless opening.
Dimensions: Measures 5.9" wide x 6" long x 10.9" tall; 2.8 pounds.
Electric can opener with precision Power Cut bladePress-and-release lever for easily opening any standard-size can. Extra-wide base prevents sliding or tipping; stops automatically. Magnetic lid holder; removable activation lever; easy-to-clean design.