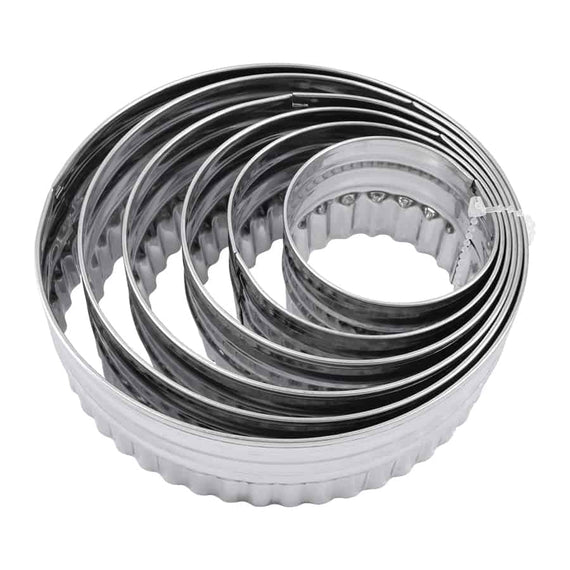 Double-Sided Biscuit Cutter
This 6-piece set gives you 12 great options. Each biscuit cutter is double-edged with one smooth round edge for cutting perfect circles and one beautiful scalloped edge, great for biscuits and cookies. Made of high-quality stainless steel with sharp rims for quick and clean cuts through dough.
Designed to nest for easy storage.
Sizes include: 2″, 2.5″, 3″, 3.5″, 4″, and 4.5″. Dishwasher safe.