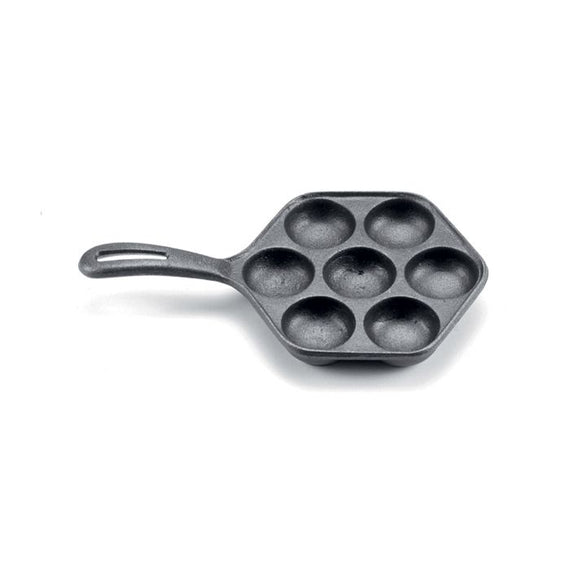 Measures: 11.5" x 6.5" x 1" / 29cm x 16.5cm x 2.5cm
Make the popular Danish treat Aebleskiver, filled pancakes, in your home!

Serve sweet or savory anytime!

Fill with fruit, jam, cream cheese, peanut butter, cheese, chocolate or meats like sausage, ham or bacon. Top with syrup, jam or powdered sugar. The possibilities are endless!

Recipes and instructions included.

Basic instructions: Heat Aebleskiver pan on medium heat. Grease each cup using a little butter or oil or spray vegetable oil. Fill each cup 2/3 full. Cook for approximately 1 to 1 ½ minutes, each side, until golden brown. Flip with toothpick. When done, serve with a sprinkle of powdered sugar. Best when served warm.
Optional: Fill each cup only a 1/3 full with batter, place a small amount of fruit in each cup and cover with an additional 1/3 batter.