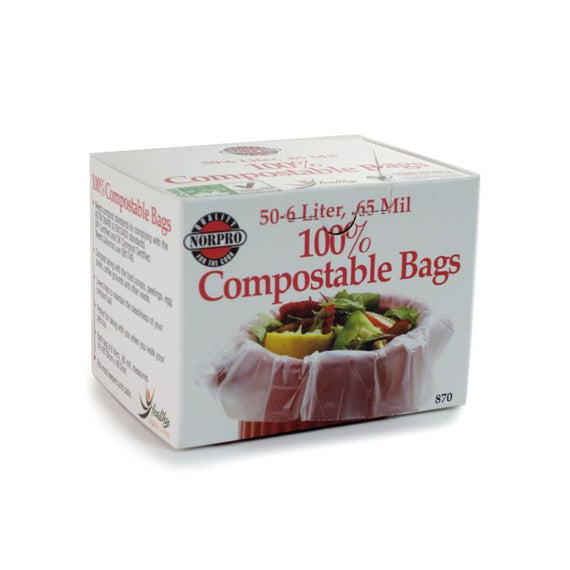 Measures: Each bag is 6 liters, .65 mil, measures 14" x 16" / 35cm x 40.5cm
Box has perforation for dispensing 50 bags.


Meets compost standards by complying with the ASTM D6400 & EN13432 standards. BPI Certified and OK Compost Certified. Meets California Law SB1749.

Compost along with the food scraps, peelings, egg shells, coffee grounds and other waste.

Liners help to maintain the cleanliness for your compost pail. Perfect for taking with you when you walk your pets, too.

Fits most keepers and pails.